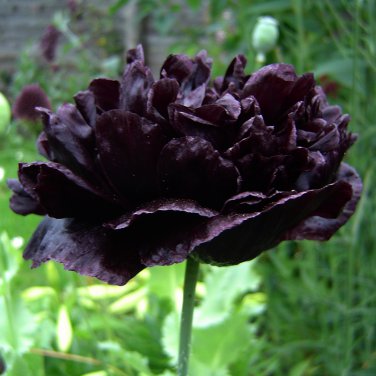 Recently I have reconnected with a person from my past. The experience was associated with sweet and bitter memories and she unknowingly pointed out a rather unusual form of gardening.
The Goth Garden.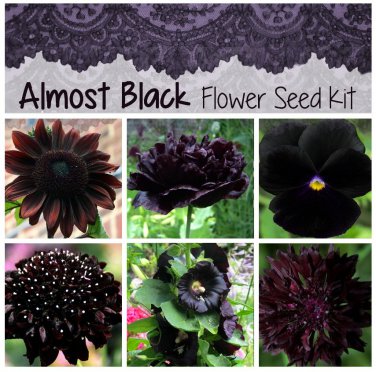 I see many people asking about about Goth or EMO gardening all over the web and I never knew what it meant, thought it was depressing nonsense.
Black flowers? That seems strange to me, because how would a bee or a butterfly be attracted enough wanting to pollinate.
I am beginning to think that it's probably not any less strange than my desire to find the diamond in the rough, the best of the best, the most
unusual, the most challenging and eventually the ultimate (?).
There must be some happiness in black flower gardening. .....I am still researching this phenomena.