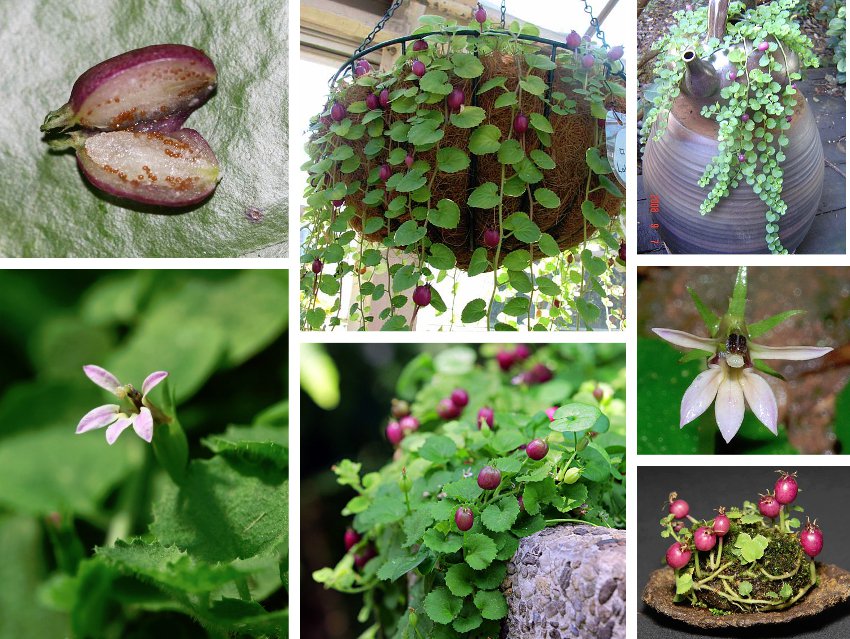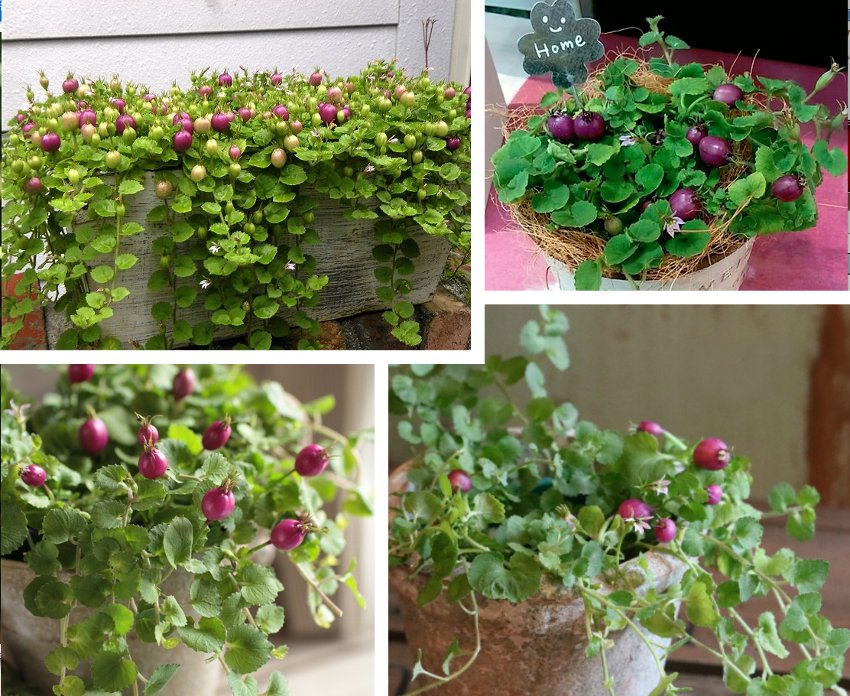 The Star Creeper Lobelia nummularia is a herbaceous perennial ground-cover, native to Asia, Australia and New Zealand.

Demure, white to pale purple flowers with pointed lips bloom in June and July on this small trailing herb. Large, purple-red berries follow that stand up curiously and ornamental on delicate vines. Small, toothed, and rounded light green leaves line the trailing branches and cascade if given a chance. Growing 3-4" tall in light shade and moist conditions.
The relatively large purple fruits are very ornamental and fruits and young shoots were wild collected, eaten cooked by local people. Has medicinal properties. Hardy to 15F. Rare, unusual, different.
Seed and Plant Sources: