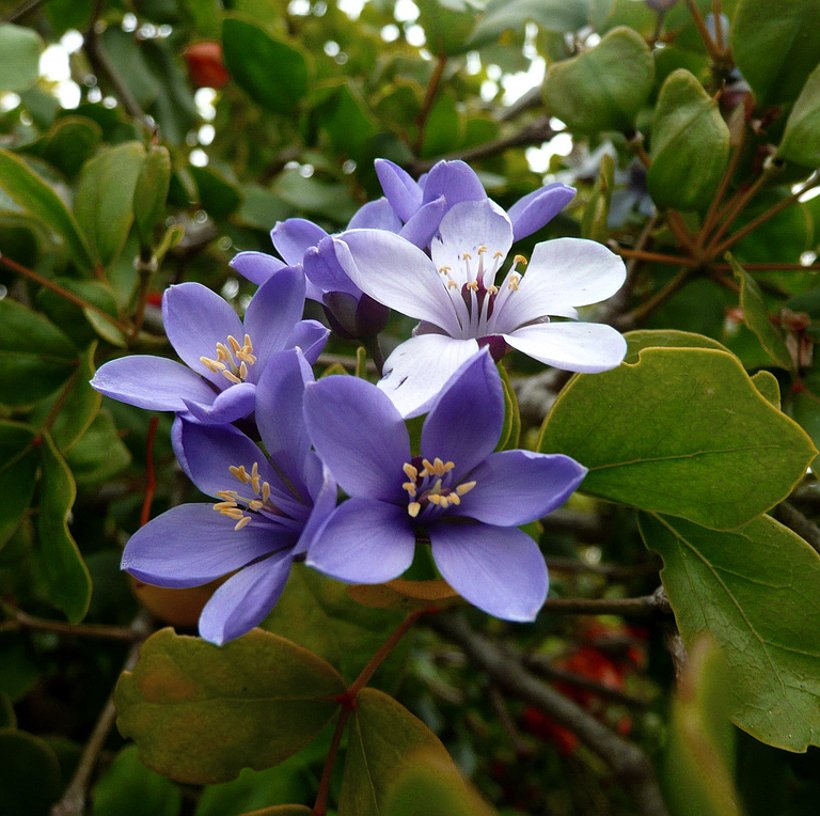 What a stunning show.
Guaiacum Officinale, is a small, highly ornamental tree /shrub introduced from the West Indies.
Growing to about fifteen feet in height, Guaicum Officinale produces five-pealed lavender to blue and white blooms and is the national flower of Jamaica. It is a glossy-leaved evergreen with twisted trunks.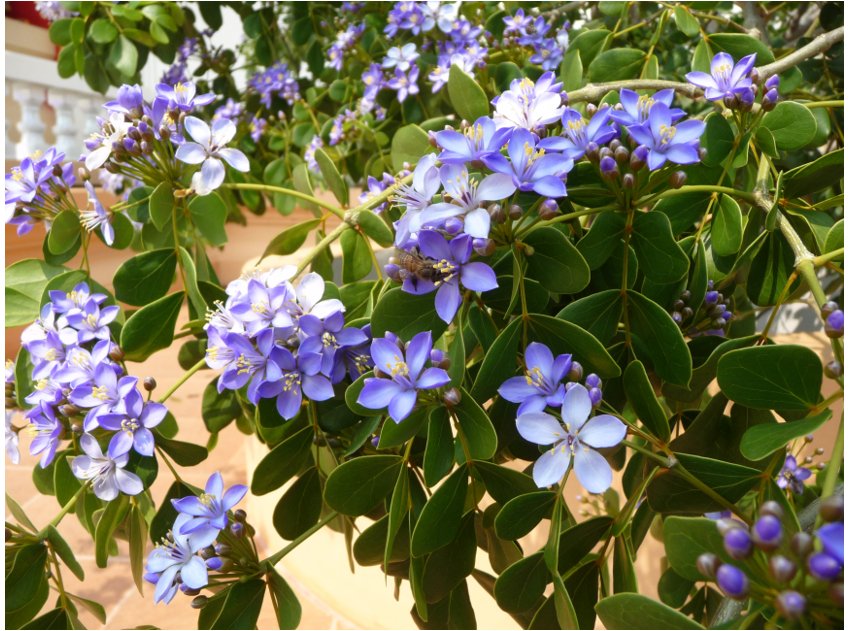 Lignum-vitae is also reported to be a medicinal plant and was listed as an endangered species by the IUCN in 1998. It has been over-exploited for its valuable wood and medicinal products. Originally, the plant extract, called guaicum, was used for treating rheumatism, tonsillitis, snake bites and gout. In modern times, guaicum has been used to synthesize guaifenisen, which is an expectorant found in many cough syrups. Frost tender, Zone 9-11.
Seeds Available